Combined Experience:


120+ Years in Christian Ministry 73+ Years in Home Education


Online Shopping


Click Here to Enter Our Online Store


View Our 2017 Catalogue
(Click on the title to access the catalogue)

Catalogue with Canadian Pricing

Catalogue with American Pricing

Our catalogue includes many items
not currently found on our website!




Serving faithfully since 1993 - Online since 1994

JOY Center of Learning
Box 788, Shelburne, Ontario, Canada, L9V 3M1
(519) 925-9721 - Phone/Fax: 519-925-0560
TOLL FREE ORDERING: (800) 653-4231
Email: mail@joycenter.on.ca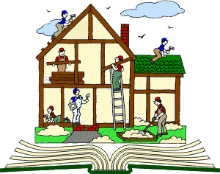 Our Mission: To minister and serve others by providing quality products, curriculum, and services which exalt Christ Jesus as Lord





Greetings Folks!

Praise the Lord for another year in which to serve you. We have many exciting new resources to assist you in the areas of spiritual, mental, academic, and physical development.

To access the various sections of this site, please use the navigation bar down the left-hand side. The search feature also provides a quick way of finding the specific item that you are looking for.

Let us know what you think of our website. Are there additional features you would like to see? Did you have problems finding what you were looking for? What changes would you like to see made? We cannot promise that we will use all suggestions, but we are open to hearing any suggestions you may have. Please email us your comments to comments@joycenter.on.ca.

Our Commitment to You: •
We want to help you to be successful and to make wise, informed choices. We are here to serve you through:

• Personalized Service
Be assured, when you choose us to be your supplier, we know our products and are not just box pushers. We will get to know you a little, talk to you, and help you make wise decisions, without pressuring for a sale. Of course, we never share your personal information with anyone. We will answer your questions when you are deciding and later, when you are using products you purchased from us. When appropriate, we give you helpful information and fliers to help you get started with using some products.

• Availability
We do our best to have stock in hand so that you get your order quickly. When possible, we will special order items for you that we do not normally carry.

• Pricing
Retail pricing takes a lot of factors into consideration: wholesaler discounts, exchange rates, costs of bringing goods into stock, and much more. These factors vary from one company to another. So yes, you may find some items cheaper from another supplier, a discount supplier, or big chain store. JOY Center of Learning is often cheaper on some items!

You do not always get these services from every company!

• Our Team is Here for You!
When you are choosing a supplier, remember, the whole JOY Center of Learning team is here to serve you, from phone person, to packer, to post office runner. For the personal touch, whether by telephone or via email, Bob, Maxine and Andrea are here to help and to serve you.

The McLellans

Virus Note:
Our systems are scanned daily using the most current virus detection definitions available. We also do not use Outlook Express Email which is susceptible to virus infection. If you have received an email containing a virus that appears to have come from JOY Center of Learning, it did NOT likely come from us. If someone who has been infected with a virus has visited our website, the virus can randomly choose to use our email address as the "from" address.


Designed and Maintained by:


Andrea McLellan, AW-Some Web Designs
Send any comments, questions or suggestions about this site to comments@joycenter.on.ca
© Copyrighted 1997-2018. Last updated - January 2018